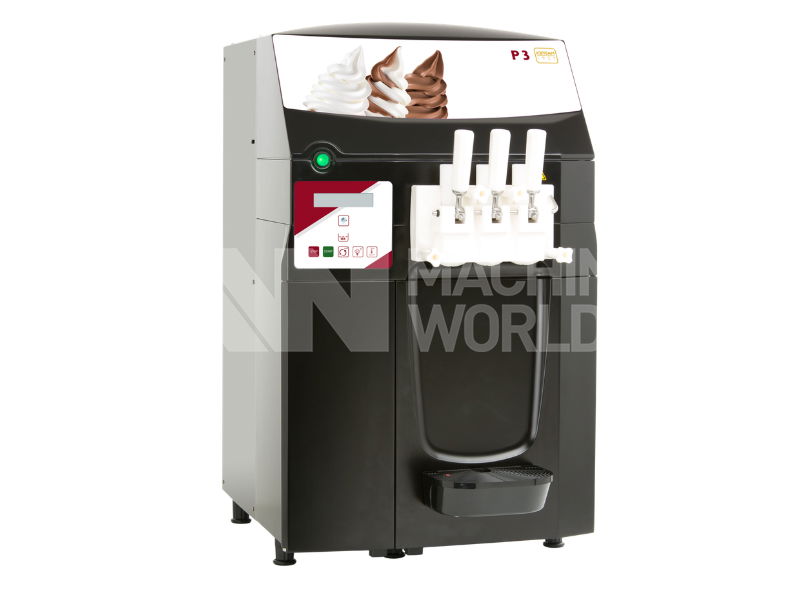 Regardless of what type of ice cream business you decide to start, one thing is for sure: Everyone loves ice cream! This makes ice cream shops a great idea for marketing to all age groups from toddlers to senior citizens.
However, starting an ice cream business, deciding the location, the type of business, what equipment you will need can be very overwhelming starting. From ice cream machinery to scoops, ice cream dispensers to the furniture, there is so much to decide.
In this post, we'll take you through the step-by-step guide on how to plan and start your ice cream business. A perfect plan will ensure the success of your business. Here are the tips:
Decide the Format
Nowadays, there are a lot of ice-cream parlor formats from cold stone to ice cream rolls to ice cream cakes to nitrogen ice cream to live ice cream counters, to pre-packed ice cream counters, and the list is endless. So, your first step should be to decide which type of ice cream parlor you want to start.
Location
Choosing the correct location for your ice cream parlor is also imperative to your success. Some of the hot spots for most ice cream shops include parks, plazas, shopping malls, near beaches, etc. Warmer climates tend to do better with an ice cream business for obvious reasons. Thus, you should be aware of your surroundings while starting an ice cream business because, with any business, it's all about location!
Procurement of Store Types of Equipment for the Menu
Once you've decided about the format and location, list down the number of items you would want to sell at your store. Then compare them with the competition in the market and keep your pricing low initially to penetrate the market; also you can distribute free samples. Based on your menu, decide what all kitchen equipment you want to procure and then divide that list into two parts one with items that you want to buy new and for other which you can acquire as used or old.
List down the Equipment Required
Equipment is the next most crucial step in this business. Ice cream is a profitable business, and there are various products that you can choose from to make your ice cream creations unique & fun and your work easier. There is some basic equipment such as ice cream batch freezer, cold stone refrigerator, which is necessary for an ice cream business.
Other than this, power backup is indispensable, as the prime reason for wastage in an ice cream business is when the ice cream melts. Thus, a good refrigerator can preserve the ice cream for about good two hours, but if there is a power outage for extended hours, then you'll be in for trouble. Thus, invest in an excellent noiseless generator.
Maintain Consistency
One thing that you must ensure is maintaining consistency in taste and quality. Whether you have a single ice cream parlor or a chain of outlets, you must offer the same flavor, quality & quantity in the portion of the ice cream that you sell.
Standardization of recipes is vital in ice cream parlors. If you have a chain of outlets, then you should make efficient use of Central Kitchen Management to ensure easy distribution of your products from the base kitchen to different outlets.